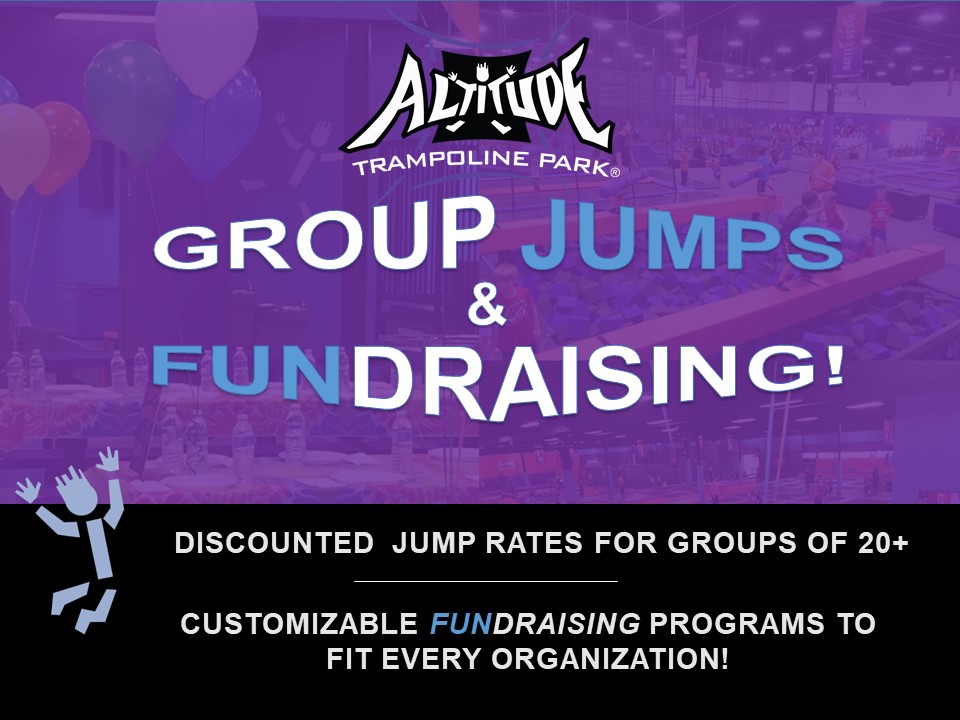 ---
ALTITUDE WANTS TO HOST YOUR NEXT GROUP EVENT!
We will help you organize and make your event special!
ALTITUDE WANTS TO HELP RAISE FUNDS FOR YOUR NON-PROFIT ORGANIZATION!
We offer Fundraising packages! Your organization can earn up to 30% of sales raised by your event
Fundraising options include:
Group Jump at the park at a reserved day and time
Jump Pass ticket sales at your chosen location and day(s)
TO INQUIRE ABOUT A GROUP RESERVATION, FILL OUT THE FORM BELOW OR CALL 410-896-2219.
This inquiry form does not constitute a reservation. A $100 deposit is required and is due at the time of booking. Dates and times of the event are subject to availability.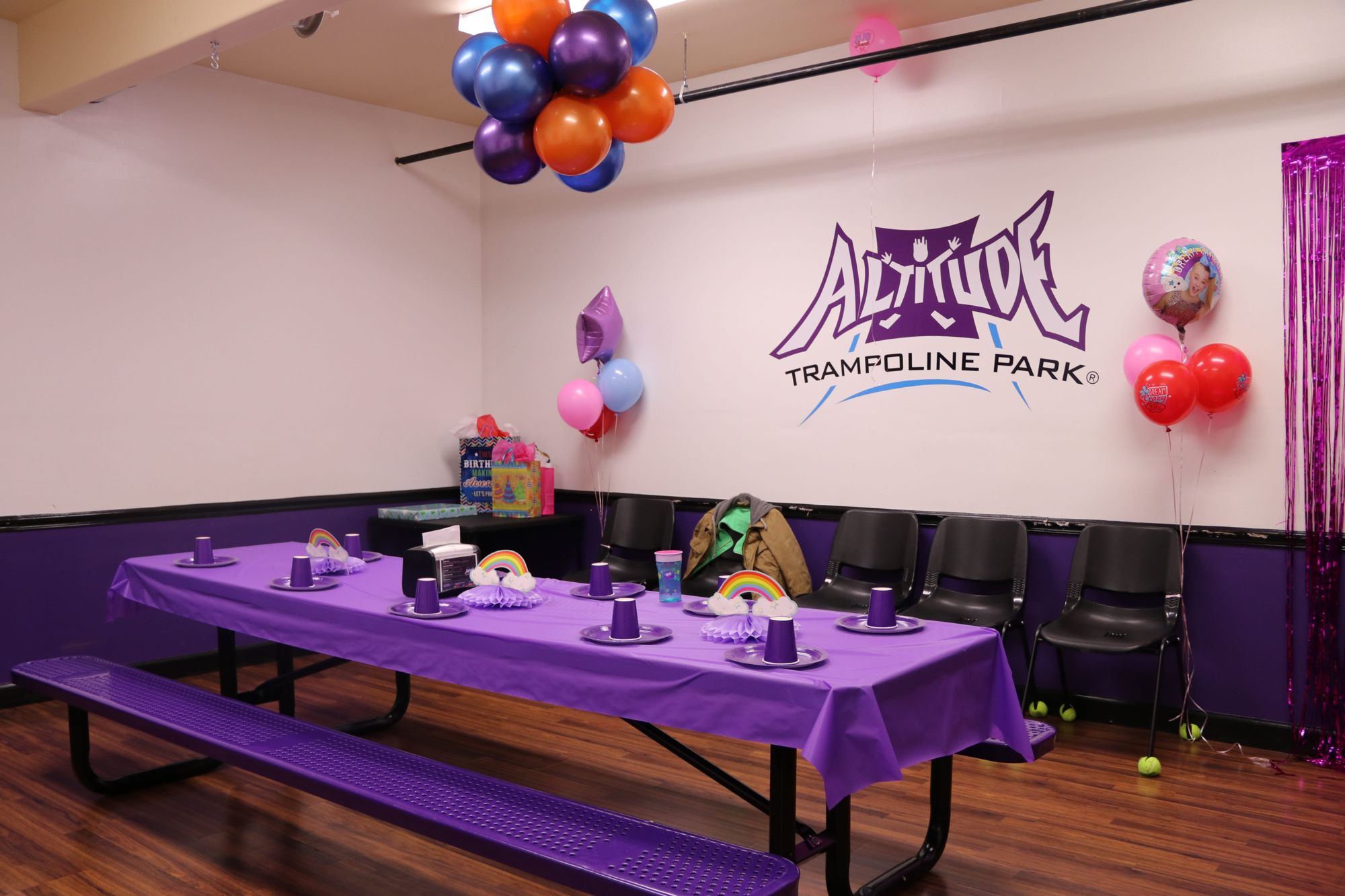 Private Party Room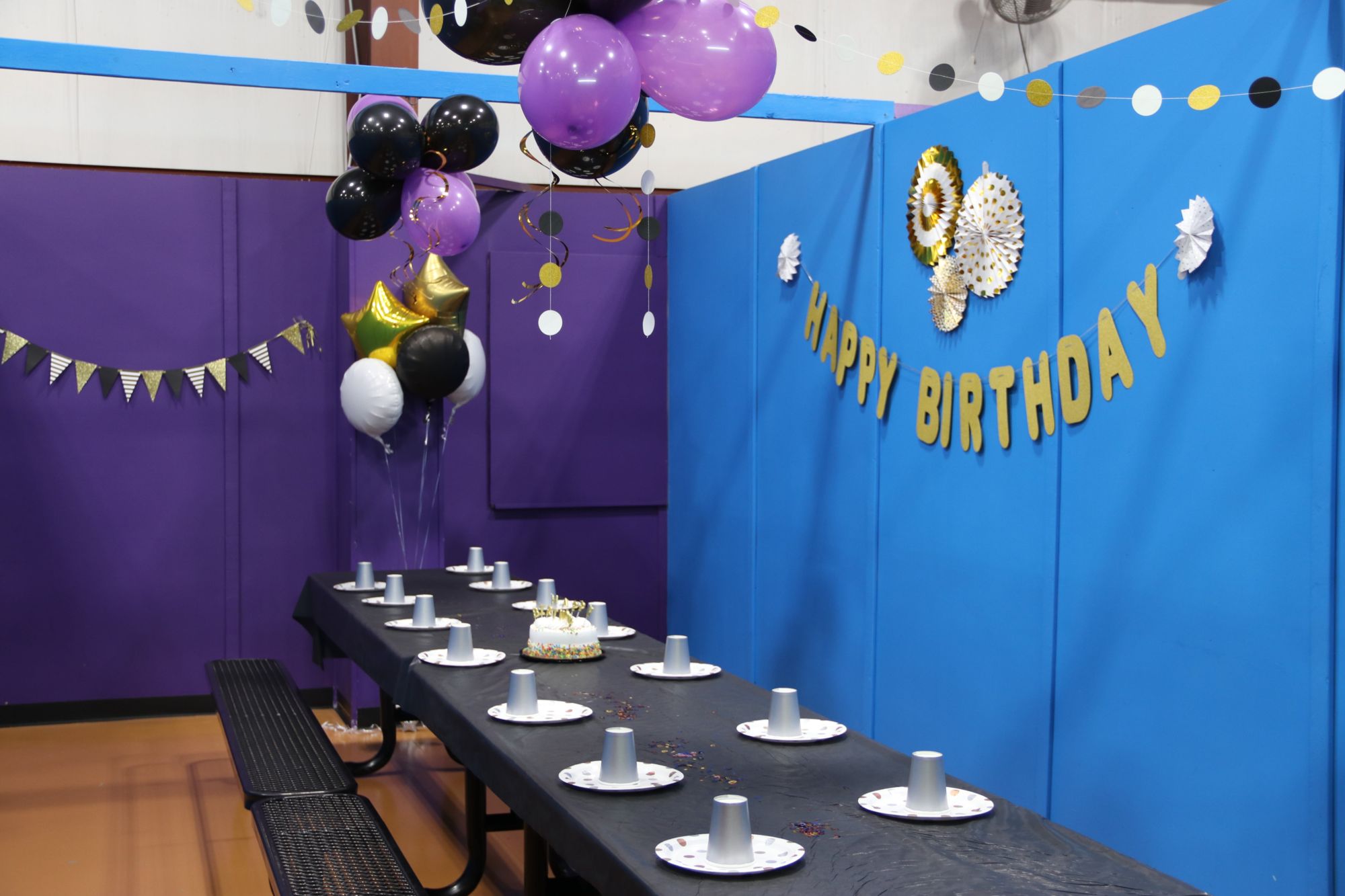 Open Party Room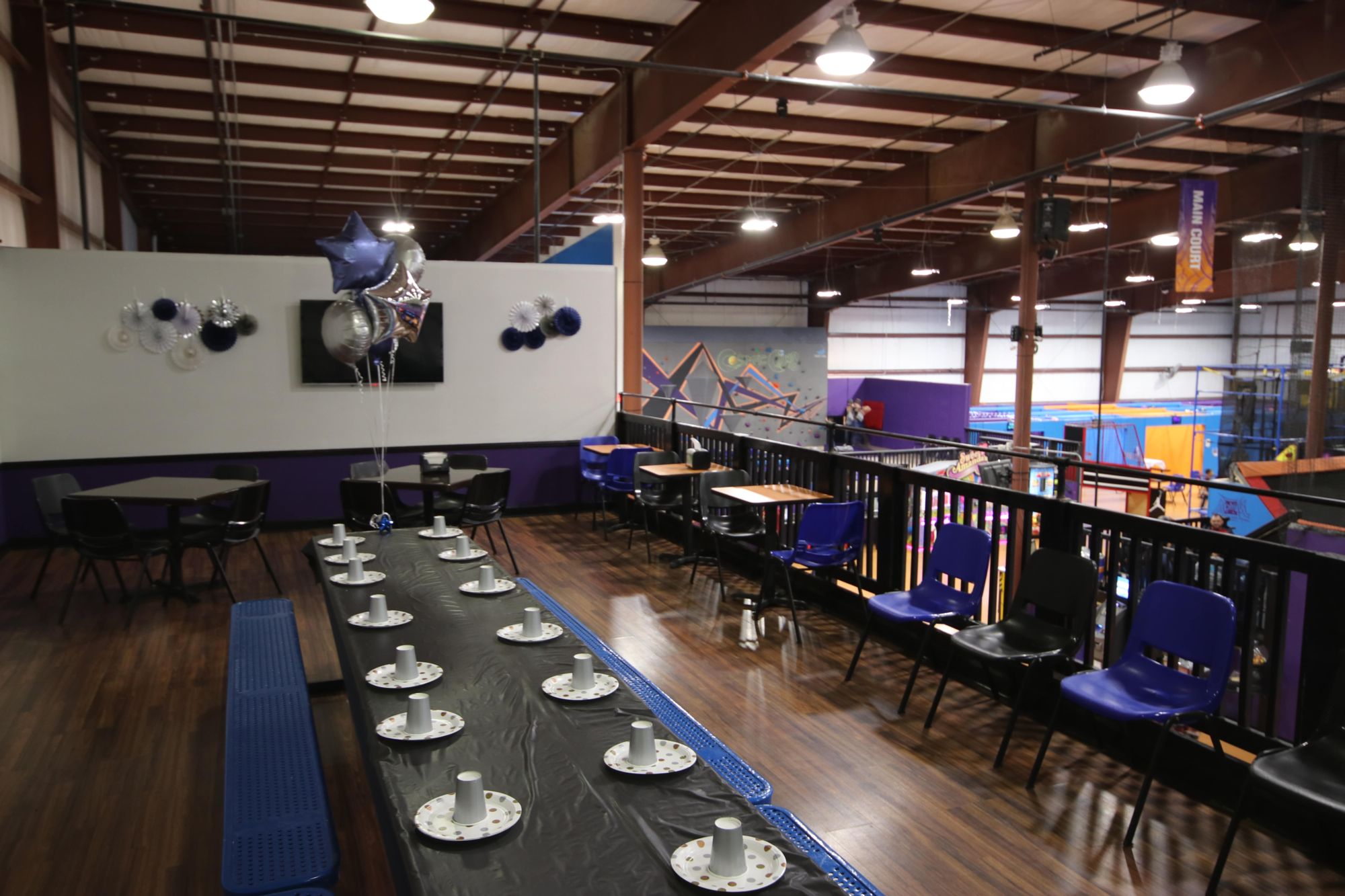 Upper Deck
Group Events FAQs
Q: What is the minimum number of jumpers for a Group Rate?
A: Our group rates start at 20 or more jumpers.
Q: What determines the price for a Group?
A: Group rates are based on the number of jumpers, duration of event, day of the week, and if you would like to include food.
Q: What is included in Group Pricing?
A: Your group pricing includes Jump Time and access to the entire park. Altitude safety socks are required and may be purchased separately.
Q: Are waivers required?
A: Yes, all participants must have a waiver filled out in order to participate in jumping. We will provide paper waivers for your specific group and we ask that you provide us with a guest list of attendees. Spectators may fill out waivers at waiver station when they arrive.
Q: Are tables included for our Group?
A: We reserve tables for groups who have chosen to include the pizza option. Groups that have not booked with pizza will have tables reserved based on availability (Monday – Thursday)
Q: Is a Deposit Required for my Group Event?
A: Yes, we require 10% of the total cost of the event within 24 hours of booking the event.
Q: How early should my group arrive?
A: We ask that you arrive 15-20 minutes prior to the start of your event. This will allow us adequate time to check in all jumpers on time.
Q: Will I be charged for jumpers who do not show up?
A: No, you will only be charged for the number of jumpers that check in for your event. Large Groups may be subject to a minimum.
Q: Can we add additional jumpers?
A: Yes, but we ask you to let us know 24 hours in advance so we can make the correct accommodations for you.
Q: Are we allowed to bring our own food?
A: Talk with the Park Manager to discuss all available food options.
Q: What kind of payment is Accepted?
A: We accept cash or credit. Personal checks are not accepted, however we do allow checks from schools, camps, and churches.
Q: Do you rent out the entire facility?
A: Yes, please contact a Park Manager for details about private events HERE or call 410-896-2219

Opening Hours
Monday - Thursday
10:00AM - 9:00PM
Friday - Saturday
10:00AM - 10:00PM