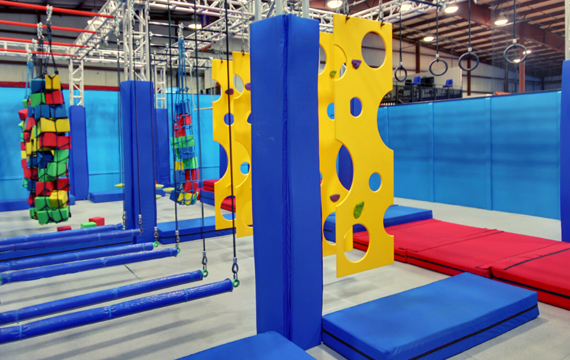 Ninja Warrior Course
Enter a jumper and exit a warrior! Our NEW Ninja Warrior Course is made to test your speed, strength, and balance. If you are 52" or taller, get ready to face off against your friends! Come test your Ninja Warrior skills.
Mega Play
This ginormous indoor playground was designed for kids under 52" tall. Climb, crawl, slide and have Mega fun in our NEW Mega Play indoor playground!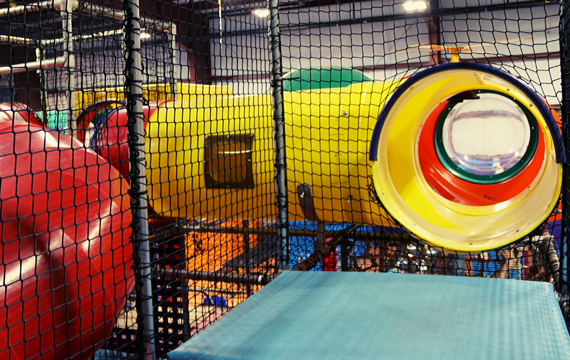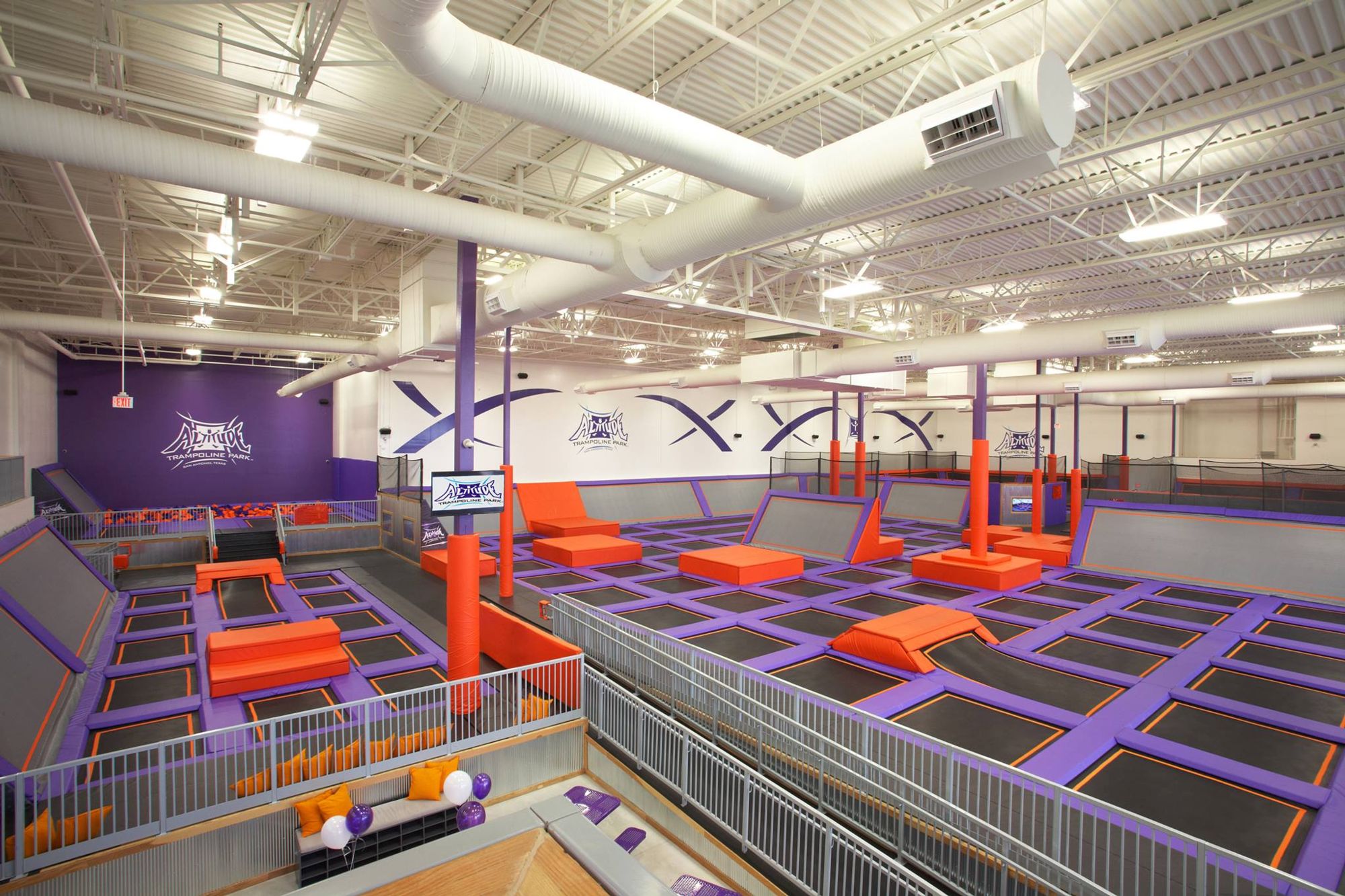 Main Court
With wall-to-wall trampolines, you'll be hard pressed to touch them all! In fact, make that a goal, come out and bounce on every trampoline. Thousands of squre feet of fun await you!
Rockwall
Scared of falling? Don't be! Our rock wall is situated above a large foam pit. The best part, it doesn't cost any extra to come and climb on the rock wall, it's included with your ticket cost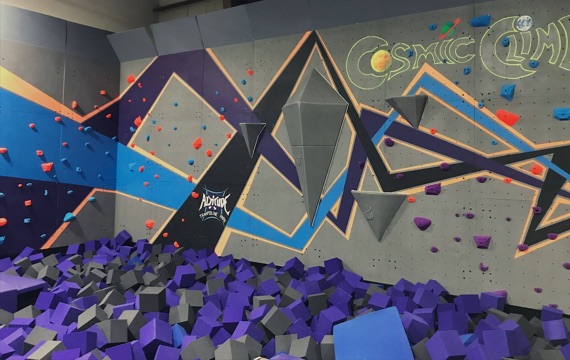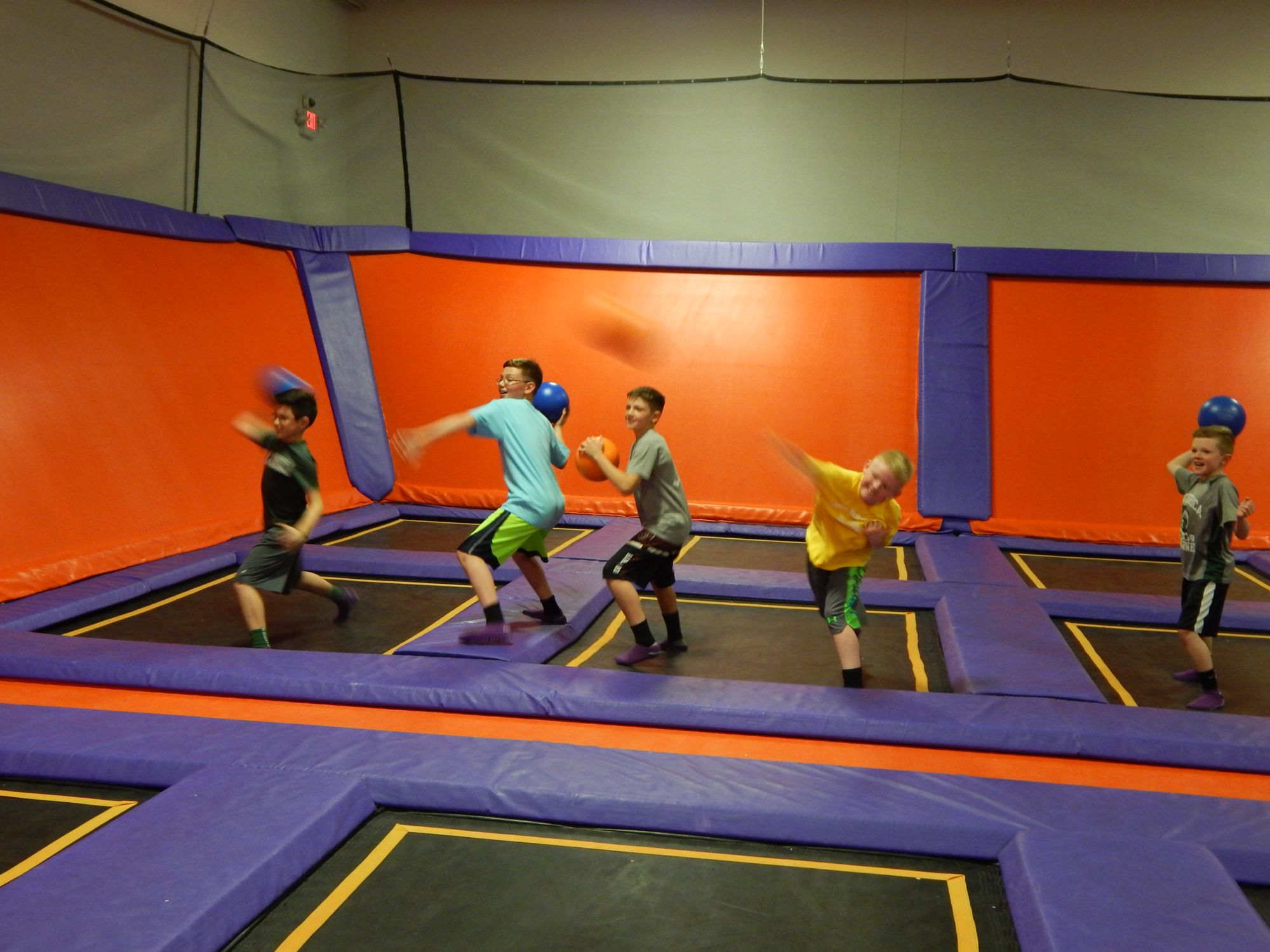 Extreme Dodgeball
Get a full-body workout ducking, dodging, and diving on our high-tech trampoline courts.
Move the ball and yourself in 3 dimensions.
Bound and rebound between the trampoline floor and the trampoline walls.
Give your body a new freedom of movement not possible with games played on fixed courts.
Foam Pit
Take a dive into our giant foam pit off of our Jump Platform! This massive pit, filled with around 15,000 foam cubes, can be your destination! We take pride in keeping our foam pits clean and safe for our jumpers!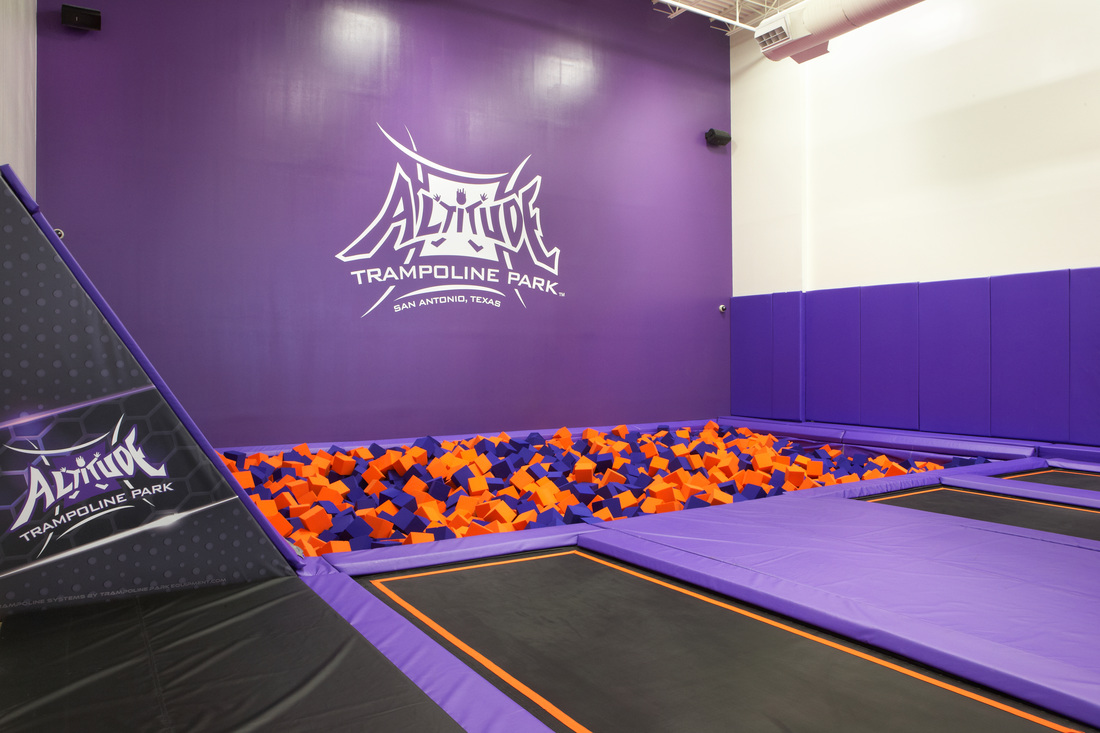 Log Roll
Test your balance on the new log roll
Kid's Court
Why should the big kids have all of the fun? We love seeing the little ones get out and jump. Parents love the fact that we have a special area just for their little ones called Kid's Court! With dedicated court monitors and even special Toddler Times, we want the little ones to have a safe and fun experience!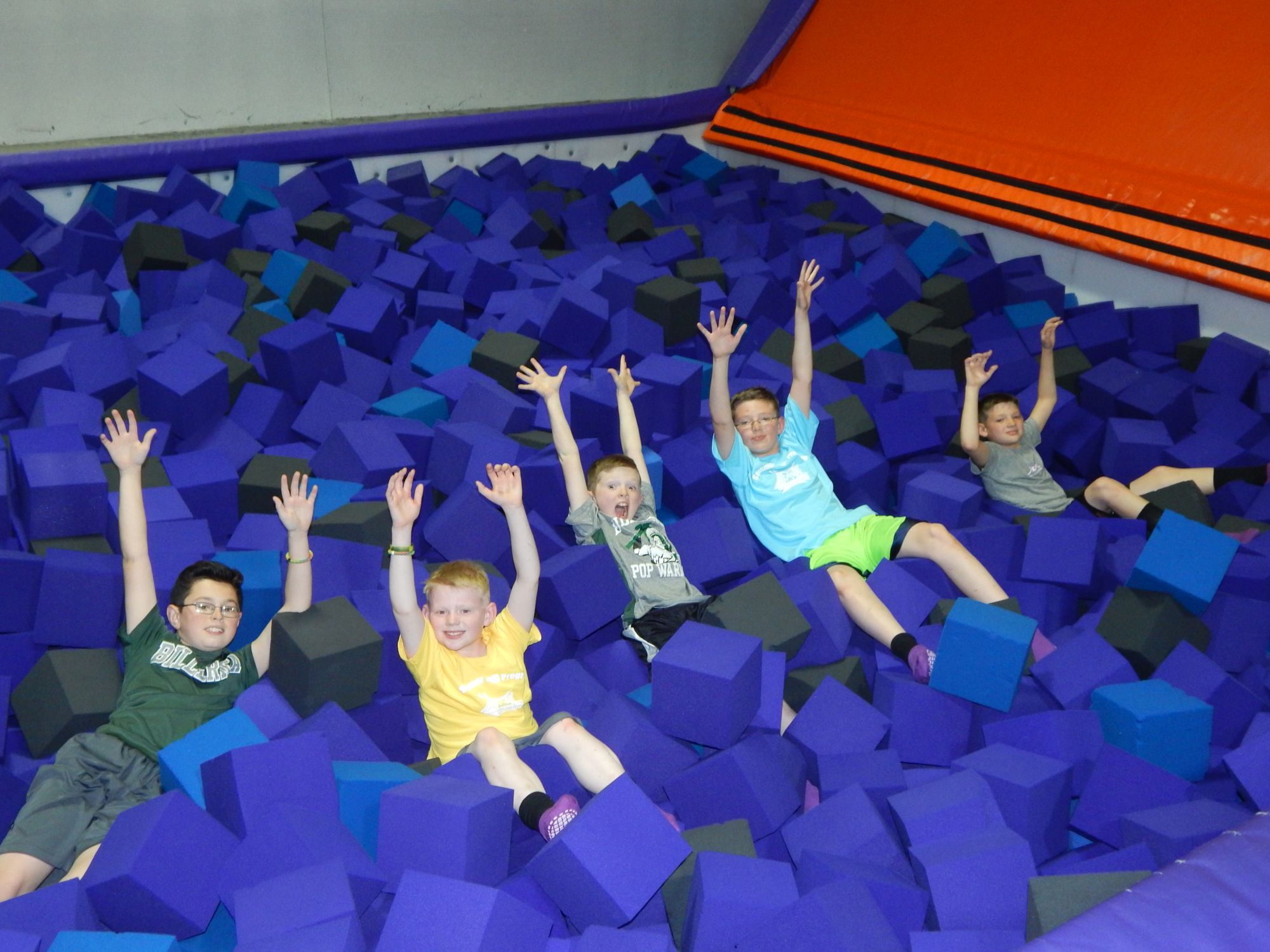 Gymnastic Tumble Tracks
Practice your cheerleading and tumbling in a safe, and easy to land, environment! You can front flip, cartwheel, and show off all of your gymnastics skills.
Party Rooms
Altitude is the best place to host a kid's birthday party on the Eastern Shore of Maryland. We provide a table with your own party host for a stress-free, indoor birthday parties for boys, girls, kids, and teens - anyone can have a blast here!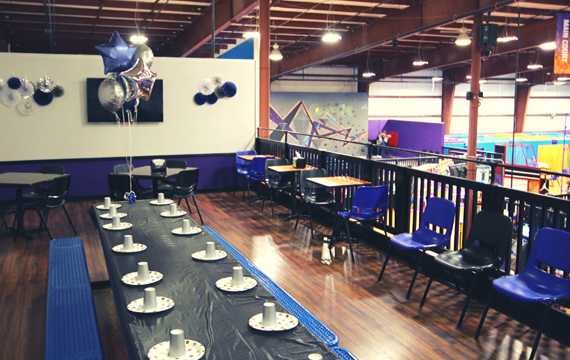 Upper Deck
Overlooking the entire park, our upper deck provides enough room for larger parties (20+ people). When not in use for the party, parents can relax there and keep one eye on the TV, and another eye on children jumping through the park - all from the deck!
Food and Drinks
Need to refuel? Head over to the concession stand for a refreshing drink, coffee, ICEE, ice cream, pizza or snacks.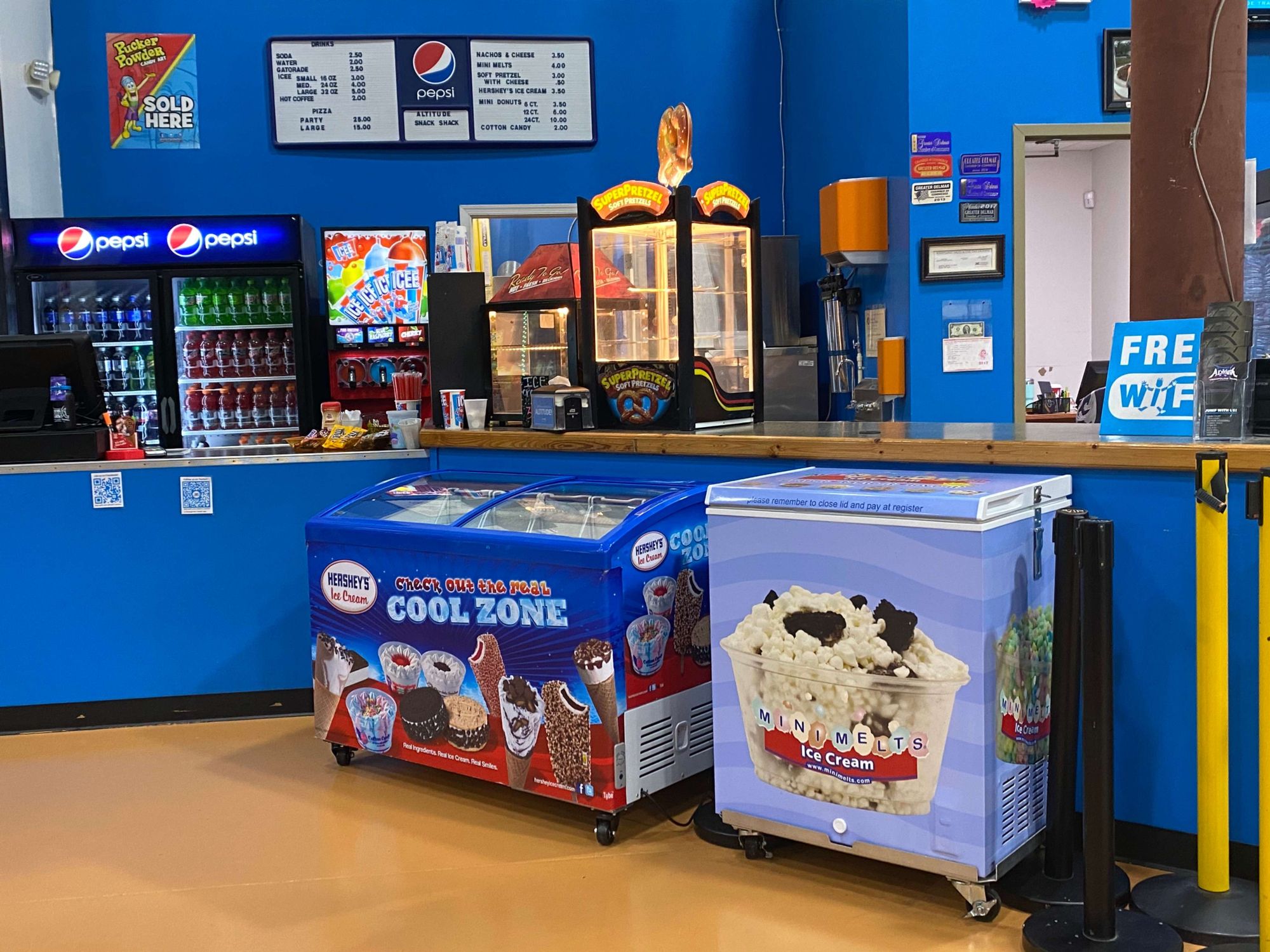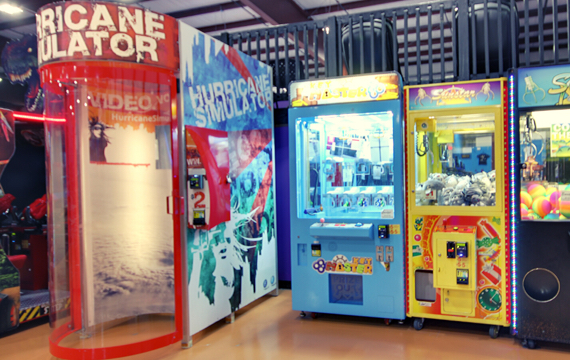 Arcade
Getting tired of jumping? Head over to numerous arcade games scattered around the park. Whether you are in the mood for motorcycle racing or are ready to travel back in time to the Jurrasic period, we have something for everyone!